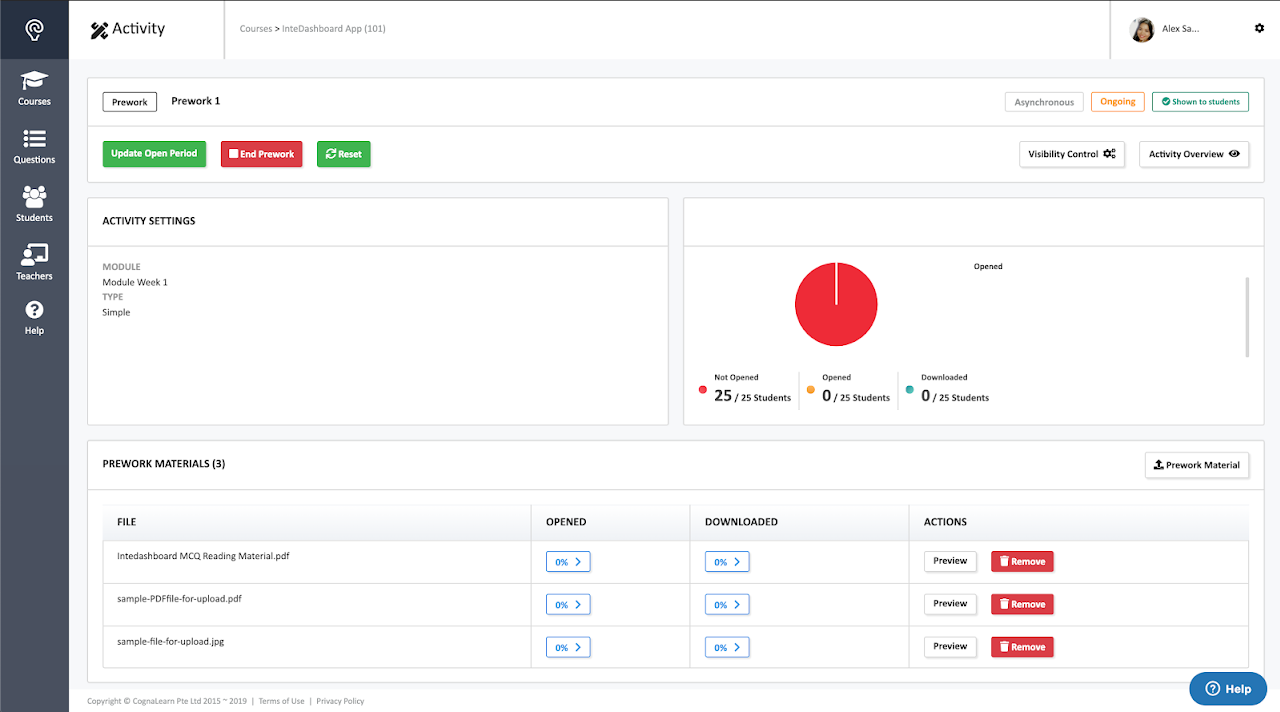 Prework
Students must go through preparatory material before the class. Prework can be easily uploaded and shared with the learners.
Key Features
Upload presentation slides, readings, videos and other interactive material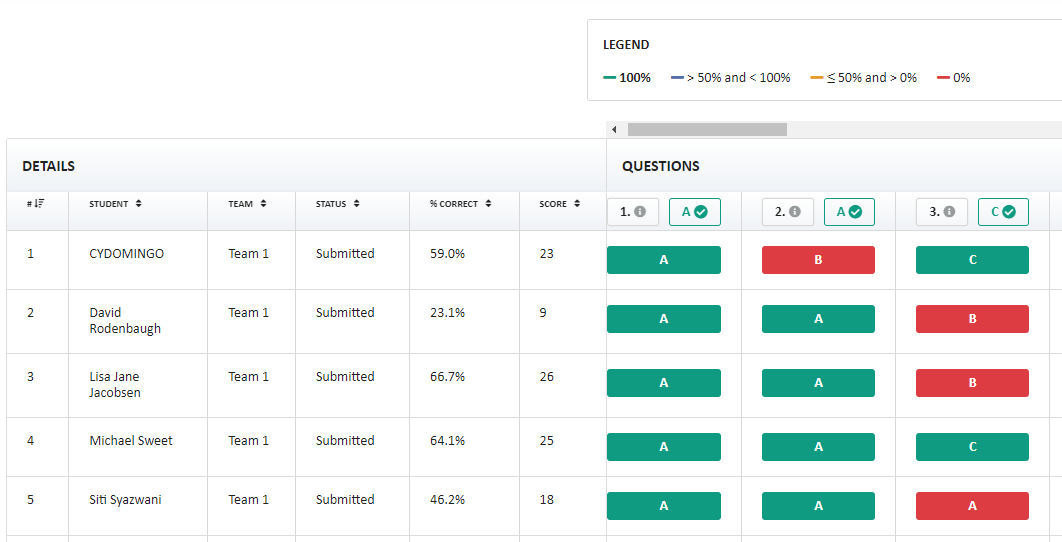 Individual Readiness Assurance Test
In class, each student completes an individual quiz called the IRAT, which consists of 5–20 MCQs based on the prework. Students can take IRAT on any device: laptop, tablet or smartphone.
Key Features
Instructor receives real-time item data on student performance
Instructor can implement confidence-based testing
Implement IRAT in synchronous or asynchronous setting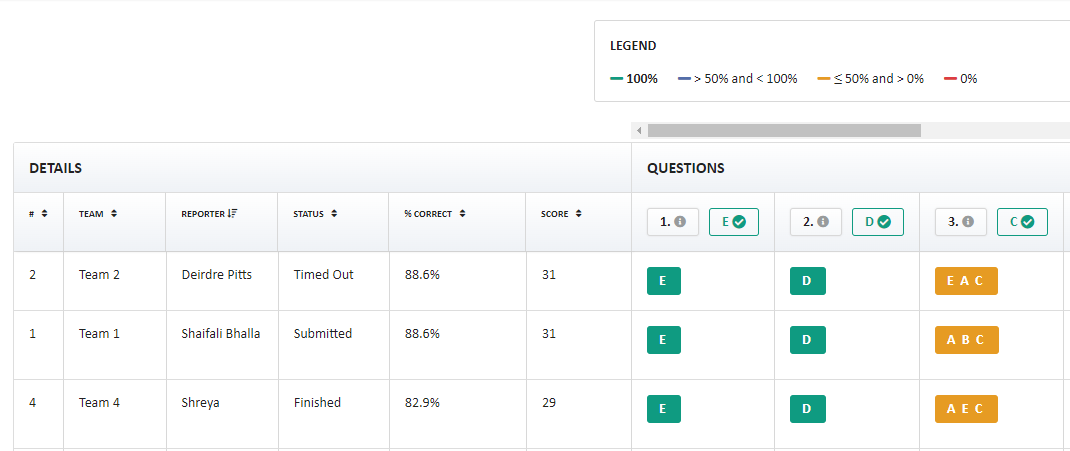 Team Readiness Assurance Test
Teams work on the same questions as in the IRAT but now they will submit their answer through consensus-decision making and get immediate feedback after each submission. Teams continue to answer questions till they arrive at the correct answer choice.
Key Features
Instructors can:
Automatically grade teams based on the number of attempts to get the correct answer
View real-time data on the teacher dashboard, including the order of attempts on each question
Replace scratch-off cards with digital immediate feedback
Receive clarification requests from teams in real-time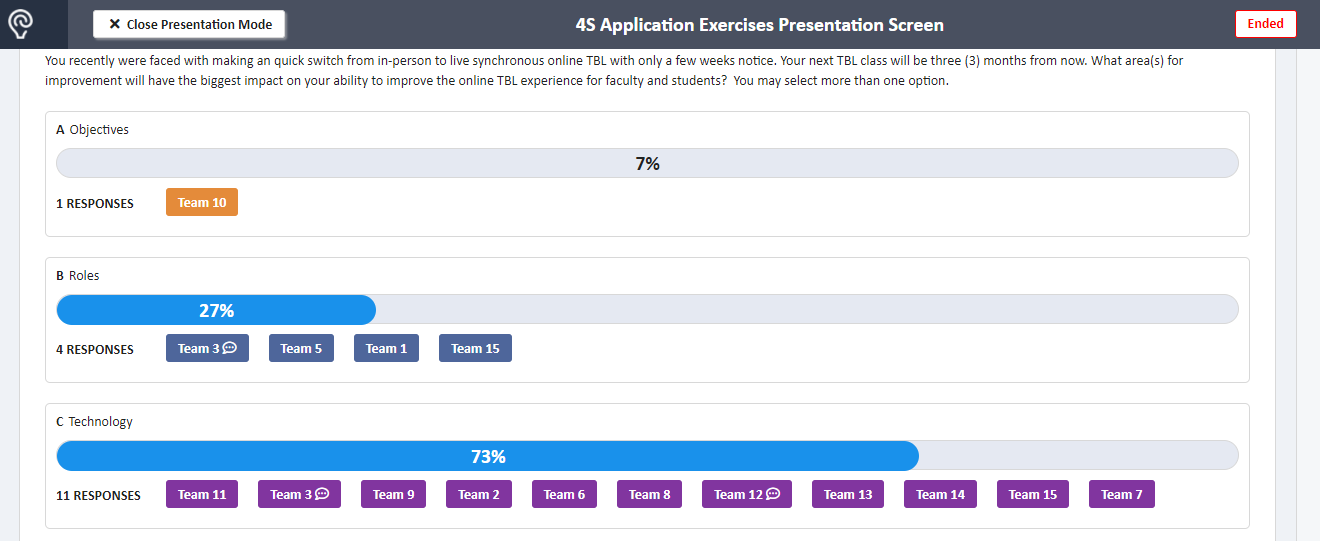 Applications
Teams apply theoretical knowledge to real-world application questions. Teams discuss, debate and submit responses on student dashboard.
Key Features
Instructors can:
Create free response or multiple choice application cases with a single correct answer or multi-correct answer
View all team responses in real-time
Provide narrative feedback on team responses
Use keyword highlighter to identify team responses closest to the model answer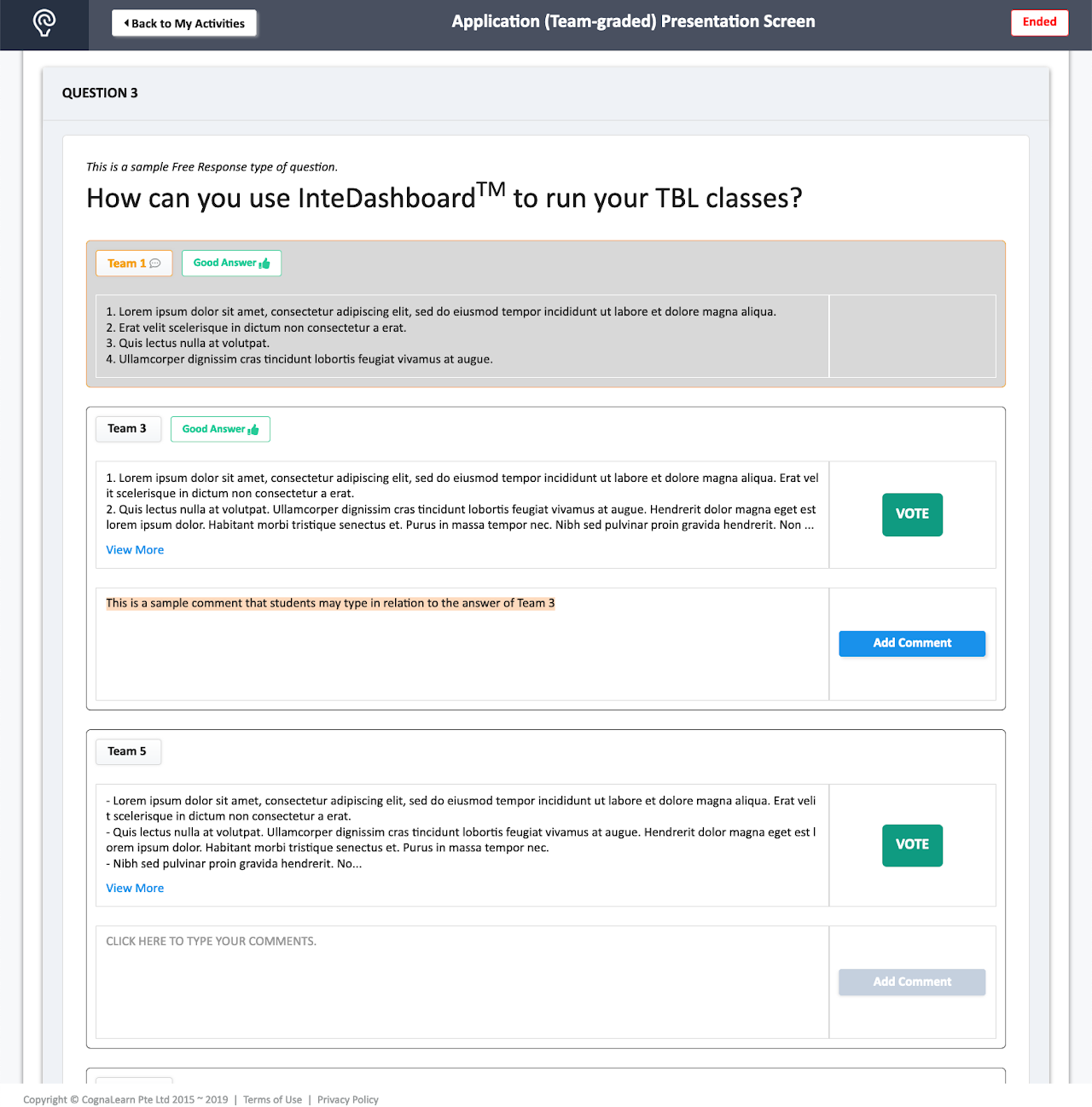 e-Gallery Walk
e-Gallery walk is an extension of a free response application activity. It allows teams to review other teams' application responses and vote for the best response.
Key Features
Instructors can:
Select responses that make a representative sample to be open for voting
Display voting results and comments to facilitate discussion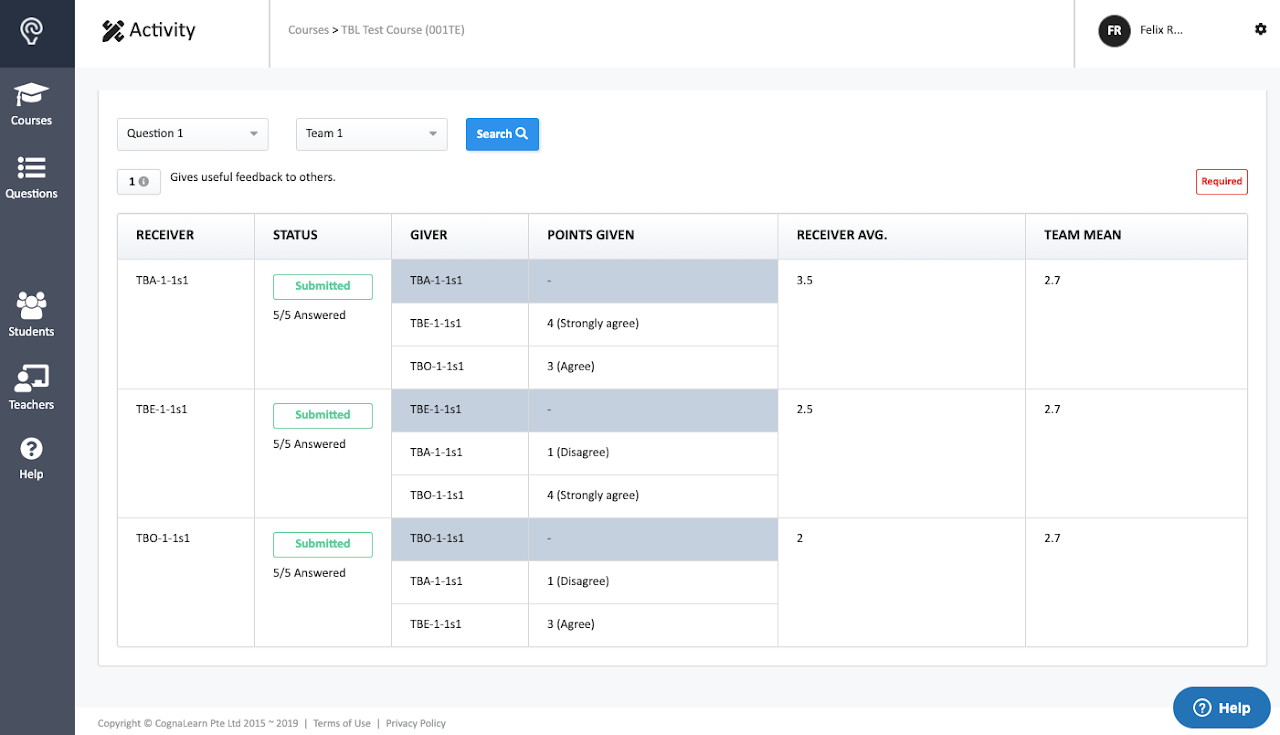 Peer Evaluation
Team-members grade each other based on their contribution to the team.
Key Features
Instructors can:
Conduct peer evaluation using various quantitative, qualitative, and hybrid methods
Easily collect and administer peer evaluation results
Release anonymous results to students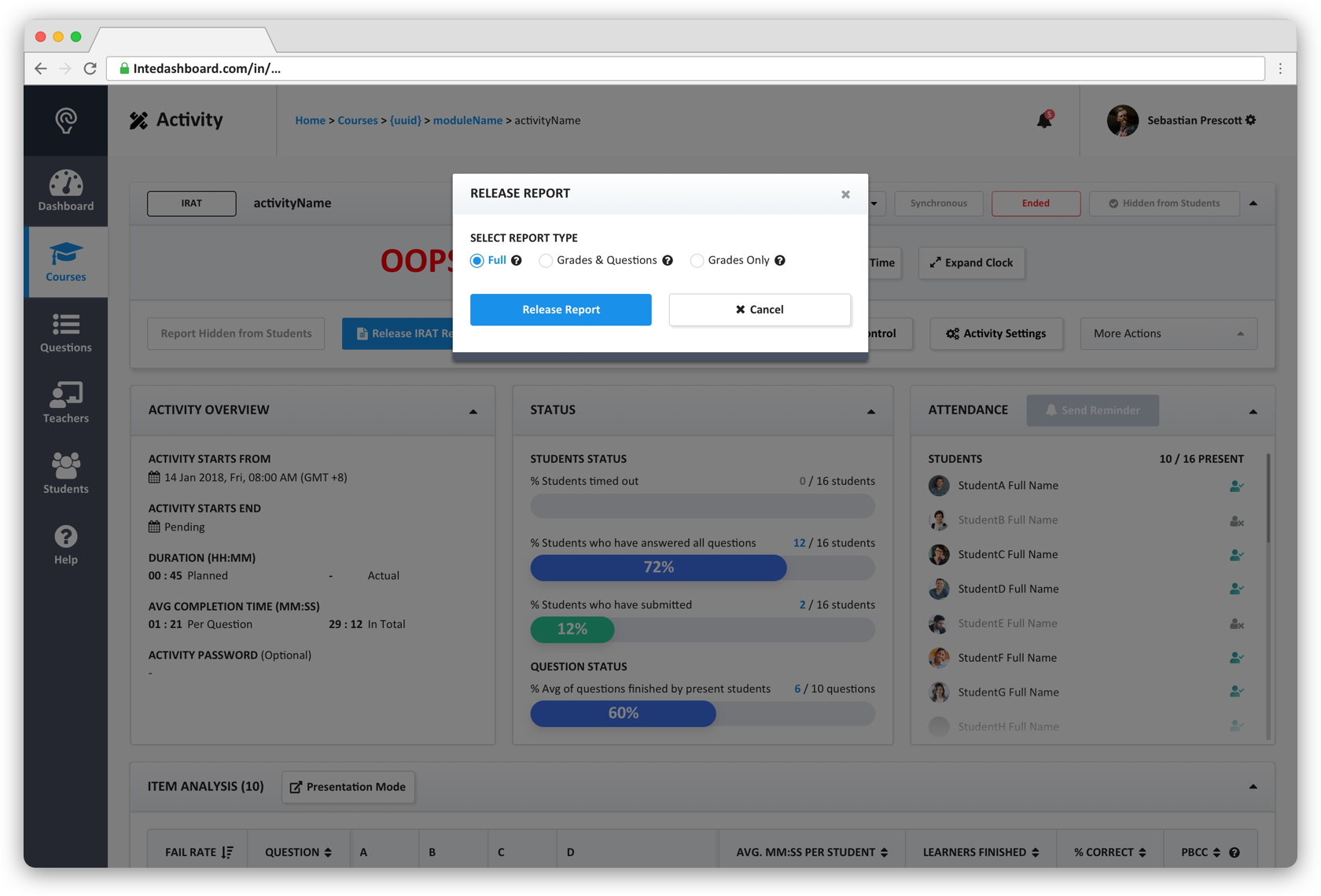 Automate Grading
Key Features
Instructors can:
View student and team performance data holistically for all team-based learning activities at one place
Auto-grade all team-based activities upon submission, and immediately notify students of their performance
Identify and zoom in on students' trouble spots
Readily access and analyze students' and teams' grade reports
Easily export grades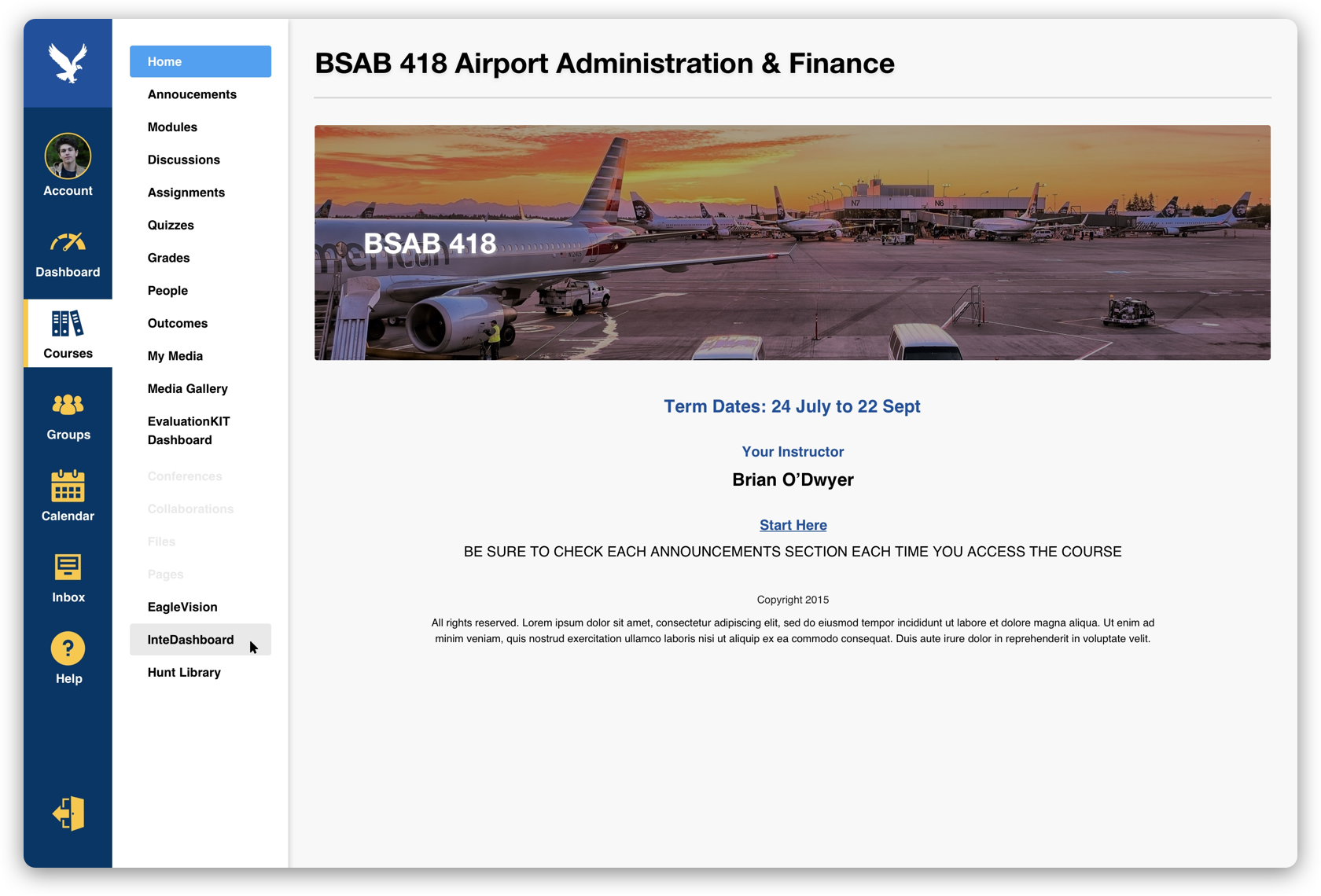 LMS Integration
Integrates easily with existing learning management systems such as Blackboard, Canvas, D2L (Brightspace), Moodle, Elentra and Leo using Learning Tools Interoperability (LTI) integration.
Key Features
Students sign-on to InteDashboard from within their existing LMS accounts.
InteDashboard can easily integrate with Google Classroom and Microsoft Teams using SSO sign-in feature.